It's not fairor is it?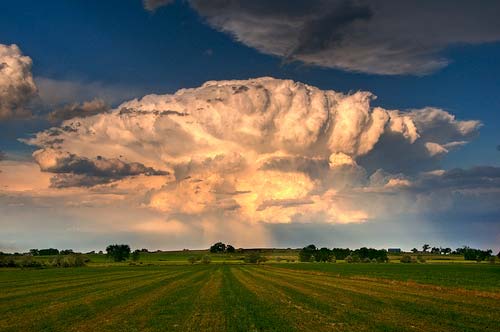 It's 10 PM on a Sunday. You and your team have a presentation on Monday at 9 AM, and yet, you're the only person working on it. The rest of your team, if they're physically present, is not mentally "there". And come Monday, no one will know that you did the lion's share of the work. It's not fairor is it?
Sidebar! Looking to finally alter the overall design of my old blog. Thinking regarding the overall feel at http://serresprimavera.ca? Certainly a superb yard tips online if, perhaps desired inside the whole MARYLAND territory. Write a comment. Appreciated!
Group members will never completely function at the same level of competency or productivity. But when one member is doing most, if not all of the work, there's something very wrong with the group dynamic.
Or it could be that your group is composed of selfish, lazy stupid jerkholes (except for you), but for the sake of argument, let's assume that that's not the case.
Regardless of the touchy-feely lessons you may have been taught in your youth, everyone is not equal. We each have particular strengths and weaknesses that characterize us as achievers in certain areas and failures in others. And as such, some of us excel at organization, leadership and self-motivation, while others do not. So if you find yourself in the position of being the sole organizer and motivator for your group, perhaps you need to step into a leadership role as well.
No one sets out to be disruptive when they have something big to (lose or) gain by (not) participating. We don't want to procrastinate and be counterproductive, but if our accomplishments and contributions are overlooked, indifference and laziness begin to seep in. And while this may not be true in all cases, it's a better way to start looking at the actions of one's teammates.
Regardless of if you can do something better than the others on your team, you should still make sure that everyone has individual responsibilities and duties to perform. In addition to ensuring that everyone feels that their contribution is essential, you're taking the stress off of doing everything (in addition to organizing and leading) off of yourself. After all, successful leadership is more about delegation than doing things for others.
So if you find yourself in a situation where you're doing all of the work for your team, it might be time to rethink how to work with them to get better work results. Who knows? You might pull off that rare balancing act known as "teamwork."
Cheers folks! I just Skyped my neighbor I could certainly discuss his splendid metal roofing contractor in Boyntons, http://www.goodroofer.com during a future blog post. If ever you were hoping to get a roofing contractor inside of the outlying FLORIDA location, they definitely were superb.
Ultimately, I really have to mention the seed for this content was brilliantly provided by Mark from great northern timber. Unanimously an excellent wood chip suppliers. We invariably enjoy a good concept!
Thank You To
https://rocket-seo.com - Happy I ran across these guys.

Posted in Recreation and leisure Post Date 04/09/2017

---