What was it that you wanted to be when you grew up?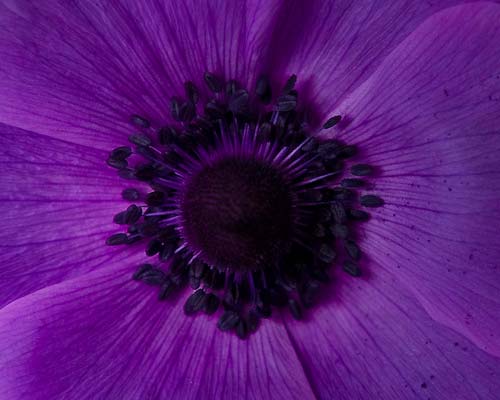 When you we're younger, what was it that you wanted to be when you grew up? I dreamed of being a professional football player. As I matured, I thought being a physical education teacher and coach would be cool. Years later, I found myself teaching physical education and coaching wrestling, but God was telling me that he had more planned.
In 2002, Beth and I left teaching and Pennsylvania to live in Africa. We had said yes to full time ministry and we're excited about our future. We loved the people and the community of Africa. We came home having learned a ton, but also came home with a bunch of hurts that we're inflicted mostly by those in the church. We lived in Beths parents basement and I worked carpentry and eventually landed a Phys. Ed. Job at a local middle school. Our goal was to serve God in the school and in our community, but full-time ministry was now out of the picture of what I wanted to do when I grew up.
Thought! Needing to finally enhance the bland appearance with my trusty website. Ideas about the overall feel of https://cambridgelaboratories.ca? Really a trusted supplement shop whenever necessary in the Ontario region. Leave your opinions. Thx!
When L approached me in 2007 to come on staff, my first couple responses we're no because I did not want to be hurt again. I did feel God was leading me into more leadership, so I finished my masters degree and really thought I would be a principal. But God placed a passion in my heart that wouldn't go away. It was the phrase, I want you to equip people to build community inside and outside of the church . It was one of those nudges from God that you cannot ignore. Never had I thought that someday I would become a Community Life Pastor, but God knew.
Fast-forward to 2011 and David, our senior pastor asks me if I would be interested in being a campus pastor. My first couple responses we're no. I was open to being a campus pastor, but I wanted to do it in the location that felt nice and cozy for me. As we wrestled through this decision my friend Paul told me that he would pray that God would give me a burden for the people of Ephrata. So I too started to pray through three questions. 1. Is God leading us to Ephrata? 2. How will this impact our family? 3. How will this impact Community Life at L?
As we prayed through those questions the answers started to become clearer. God started to introduce me to person after person who lived in Ephrata. Many of these folks had the same type of story, people that had once been hurt by a church. People proclaiming to be Christians had wounded these folks in very real ways. They we're told they we're unlovely, not enough, or should be something their not, and it made me mad. If I we're to define my holy discontent it would be to come alongside people that have been hurt by the church and introduce them to the real Jesus. My heart breaks for these people that have put up walls in front of God because of some one has hurt them in the name of Jesus. God started to give me a burden for the people in the Ephrata community especially after I started to hear their stories and meet their unconnected friends. Gods answer to question 1 was to give me a burden for this Ephrata community.
My family wrestled through some of the same issues of stepping out of a cozy place. We realized that serving others might mean leaving some of the people we have really connected with at L Manheim campus. Through all of this, God has an amazing sense of humor in how he gives glimpses of what he is up to. Almost everyday we started to meet more and more people from the Ephrata area in Manheim. It was actually causing us to laugh out loud at the amount of people God would put us in contact with. God was showing us, it isn't just a location, it is a people. A community of people that he loves and wants to change their lives. Gods answer to question 2 was to introduce us to people who love Jesus in the Ephrata area. God also reminded me that I am a part of an amazing team=Teamgraybill. Beth and the boys are my biggest fans and I couldn't do half of what I do without them.
I am passionate about community life and wasn't sure how we would answer question 3. How it would work in doing what I was currently doing and taking on Ephrata? God made it possible for me to still oversee Community Life and bring on an additional person on to our already talented team. We we're able to find someone to take some of the responsibilities and tasks that I currently have and do an even better job than I have. I am thankful to be a part of a church that makes sure we provide great environments for people to connect. Gods answer to question 3 was to remind me that he will take care of the details.
Never would I have thought we would have left Africa early, but God knew.
Never would I have thought that I would be a Community life pastor, but God knew. Never would I have thought that I would become a Campus Pastor in Ephrata, but God knew. Even now, I don't know what people will come, who will step up to serve, or what lives will be changed, but God does. He is just asking me to trust. So what do I want to be when I grow up? I am still not sure, but I know I want to follow Jesus because he knows.
I am excited for what God will reveal to us in the future, and thankful for so many that will join us on the journey.
Cheers followers! I have Skyped my co-worker I would critique this excellent Toronto based network cabling solutions, https://vaughantelecom.ca using a site piece. So if you'll be hunting for a telecommunications service around the general Ontario locale, these people really are fabulous.
Now, I must express the idea to this valuable write-up was generously offered by Johnny over at Sell Halifax Real Estate. They are the perfect real estate agents. We always relish a solid proposal!
Thank You To
http://www.thephoenixdesigngroup.com - You are a fantastic person.

Posted in Recreation and leisure Post Date 01/02/2017

---